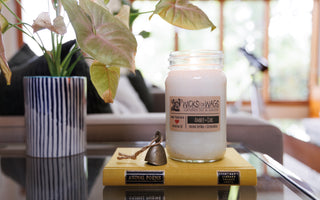 Our Story
In memory of Juno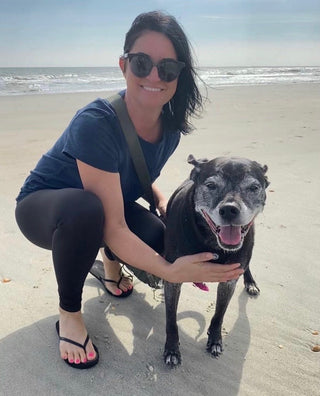 Hey friend,
For nearly 15 years, my sweet Juno shared her love unconditionally. A protector and a playmate, the other pea in my pod, she was not only this gal's best friend, but my whole world. She was my inspiration to start Wicks for Wags in 2015. I sadly had to say goodbye to Juno in March 2023, but she will forever be the face and the love behind Wicks for Wags.
Having been a lifetime animal rescue and protect advocate, it only made sense to combine my passion for creating with my love of animals and so Wicks for Wags was founded. With our noses combined, Juno and I set out to make the best scented candles around! Not only do they smell wonderful, but they are safe for us and our four-legged friends too.
It's with honor that I contribute 10% of the proceeds to rescue organizations to help animals in need. Your support directly funds rescue shelters, so that other pups can find thier forever homes and receive the care and love they deserve. I am so grateful for you supporting this mission alongside myself and Juno's memory!
Candles You Love...
Our handmade candles are mixed in small batches and poured into reusable jars. They contain environmentally friendly soy wax made from soybeans grown on American Farms, phthalate-free fragrance oils and natural cotton (lead free) wicks for a clean burning experience. Each candle is 100% dye free, vegan, and eco-friendly. Soy candles burn slower and cooler (and are safer) than paraffin wax, creating a longer burning candle. Each scent has been tested to perfection. Make Wicks for Wags your new favorite candle!
For Pups that Need Love!
Our list of rescue organizations and animal shelters you help support is continually growing, which just puts the biggest smiles on our faces! With every single candle you buy, donations are being made to provide veterinarian and foster care to dogs awaiting their forever homes. We've made it our mission to use our craft for good and we are beyond grateful for your participation in showing our furry friends unconditional love!
Have a question? Want to get involved?
We love connecting with friends and fellow animal enthusiasts. If you have a question about an order or want to get involved with fundraising, please reach out.